Suppress Negative Links
Remove negative links from popular search engines like Google, Bing and Yahoo form the first and second page on your relevant keywords.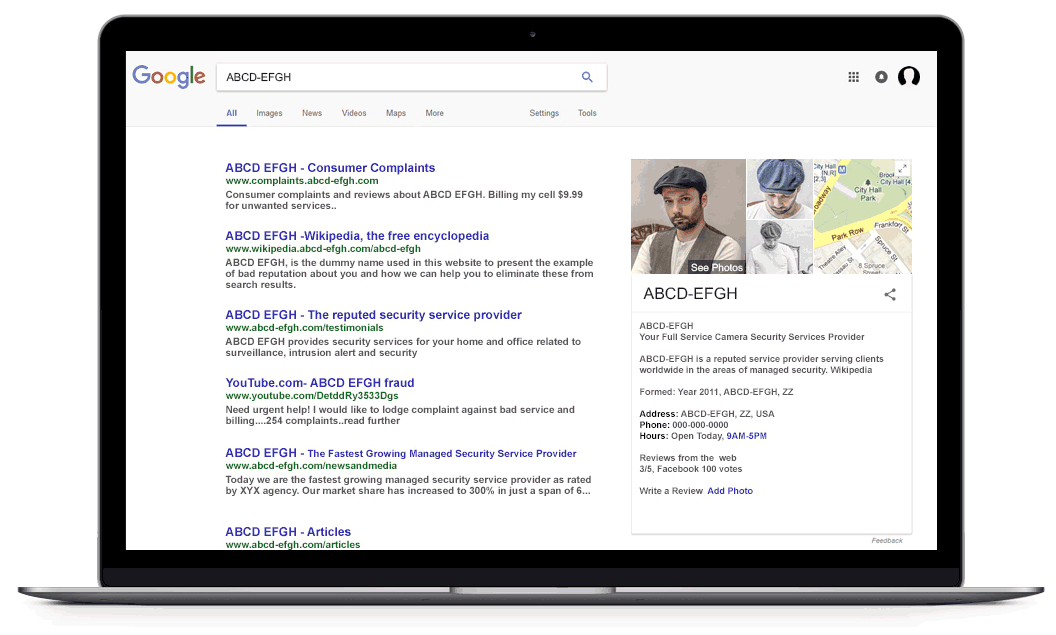 Delete Negative Links
Permanently delete negative links, news articles, blogs, unwanted images & videos from the websites.
Online Review Management
Online buying pattern of an individual, depends upon the reviews posted by your consumers. Online Reviews, can make or break your business. We monitor, analyse and manage your online reviews on real time.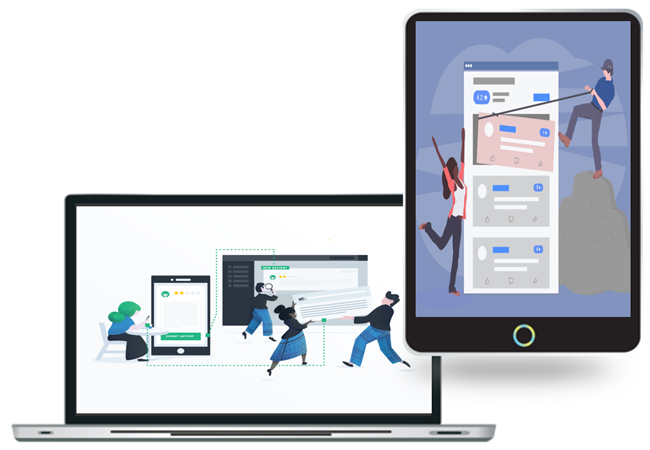 Reputation Monitoring
Real time monitoring of online sentiments. Analyse, Plan & Execute to mitigate risk, propagate and amplify the brand among all social platforms.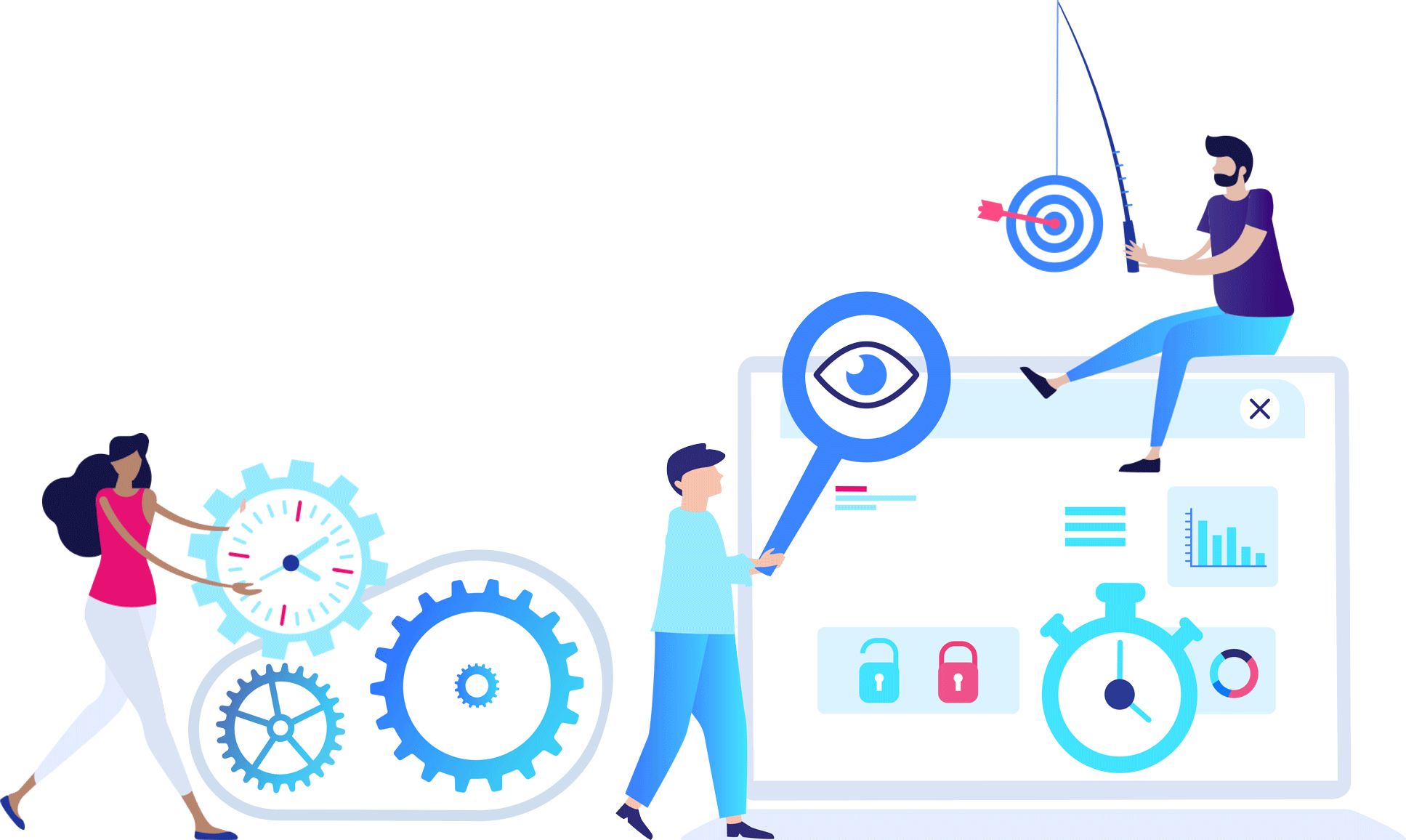 Remove Bad Auto Suggest
Auto suggest manifest about the searches on search engines. This searches on the basis of algorithms becomes auto suggest. Auto-suggest are the first gateway about any brand. The negative auto suggest draws your customer attention towards your negative sentiments which leads to decrease brand value and revenue.

Protect Online Reputation
Prevention is always better than cure. Curing is always emotionally & financially draining. Hence, to mitigate risk & secure online reputation, opt. our Online Reputation Protection Plan.
Steps to Buy Our Online Reputation Management Services
Online reputation management is more about to rein'in & manage the perception of the people which they perceive about you on the internet. Based on a decade of experience we have designed various standard packages which suits you or your business requirements
Request a Free Quote
Arrange a call back we will call you in 24 hrs. Full confidentiality guaranteed
What our clients say about us
We are very proud of the service we provide and stand by every product we carry. Read our testimonials from our happy customers.
Do You Have Questions?
A list of frequently asked questions to help you understand how it works.
1. Why online reputation management important now?
Till last decade top corporations and Individuals reputation are managed by paid media agencies across the globe which creates perception of companies which they want to showcase to customers, employees, shareholders or to anyone else out there. These companies have strong hold with media agencies to proactively approach for potential liabilities and negative campaigns. When it comes to online reputation management it's vastly different much more volatile and contagious that you can never escape. It shows both side of the coins use both online and offline media. It's human psychology to see first thing negative than to see positive. If bad thing coming next to your name or brand on popular search engine it will become a nightmare altogether. Anyone looking for first time one bad thing made overall bad perception about you or your business. Perceived reputation and business loss cannot even be calculated.
2. I have negative thing on internet How do i start ?
If you have negative thing about you or your company don't panic. Browse through our website for online reputation repair packages which suits your requirement. Incase you need any clarification or still confused you can arrange a call back.
3. I don't have anything negative. Do I also need these services?
Being anything written on internet in contagious and can become viral with wink of an eye. We hereby advise to take up online reputation protection before someone write or vilify you on internet.
4. Can I be notified when my company is mentioned online?
Thankfully, yes. All you have to do is create a Google Alert. They are free, real-time email alerts that are automatically sent to your email address when mentions about your company occur online. You can easily set up multiple keyword-based alerts to notify you when relevant new web content is published about your products, services and events and those of your competitors.
5. Should I respond to negative reviews?
You mustn't waste time responding to excessively negative or attacking comments on review sites like Yelp.
"The more you engage negative comments on Yelp, the more you're basically encouraging Google to drive traffic to those types of controversial interactions.
6. What is online reputation management ?
Online media is amalgamation and combination of real time activities on social media platforms, online group communities, blogging via personal or professional, online news, content marketing and mailing lists. Online media transmits globally to a wide audience. Very popular English proverb "Even a very good thing will have to be made public, to be acclaimed by people" in online world "Even a very small bad thing will have to be addressed, else it will be criticize by people". It is contagious and remains there one bad thing will make overall perception bad reality.
7. Is it legal ?
It's like asking an cross question whether brands like Google,facebook, Yahoo, bing etc. which define internet are legal. As an individual or a company none of the above mentioned brands have authority to show negative about you or your brand online. You or your company has full authority to manage your reputation online the way you want it to be.
8. Why can't someone handle his or her own online reputation?
The best analogy that I can think of is anti-virus software for your computer. There are probably only 25 guys on the planet who can do good anti-virus protection on their own because it requires deep technical expertise. We have dozens of engineers who work on each of our products, which are designed expressly to fix or enhance your digital reputation and profile.
That said, there are certain things that you should do on your own, like have a thoughtful, well-curated LinkedIn profile. And you should have a Twitter handle that is your name, not something like "ILovePizza," unless your job is in pizza.
9. How much of your work is reactive versus proactive?
Many of our clients come to us with a problem. I wish they'd come to us sooner because instead of the $5,000 it takes to cure the issue, it might have cost $200 to prevent it. But that's not most of our clients—most want to be in front of the problem.
10. Should I really care what people say about my company on review sites?
"Word-of-review is now more powerful than word-of-mouth," so it's critical to analyze and understand what people are saying about your company on review sites that are relevant to your specific line of business.
For example, if you own a hotel, you'll want to search for reviews and ratings of your establishment on sites like TripAdvisor and Hotels.com. If people are complaining on these types of sites about the cleanliness of your rooms, view it as an opportunity to swiftly respond with appropriate, corrective action and to update your brand's own website messaging to reflect your improved housekeeping standards.