WHY HOTELS NEED ONLINE REPUTATION MANAGEMENT?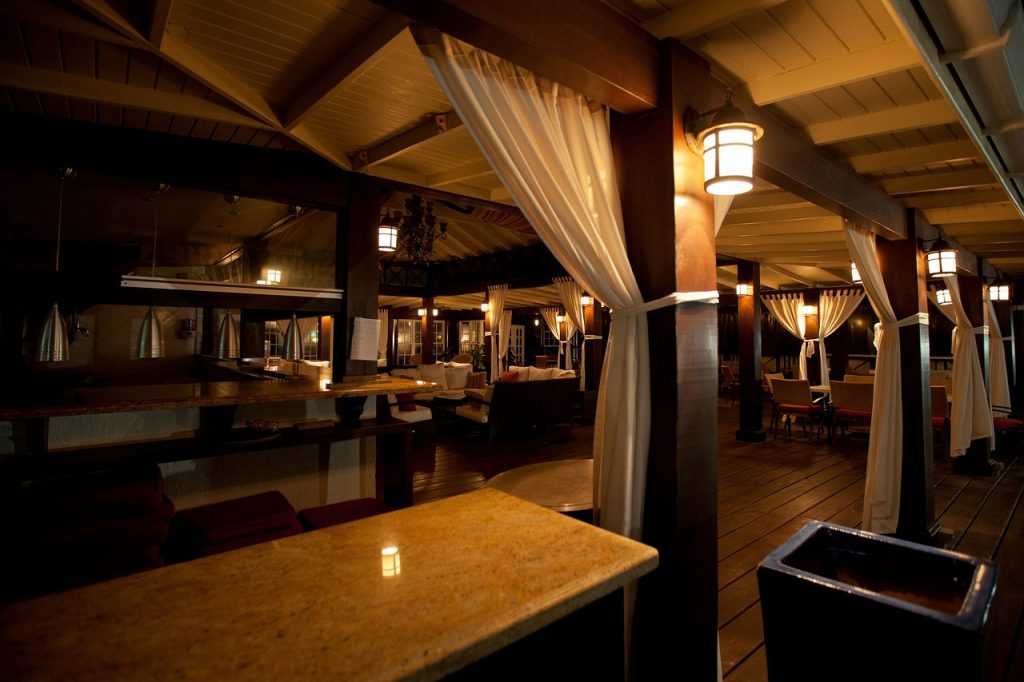 Online reputation management For Hotel Industry
In the hotel industry, competition is unbending and as a hotel owner, you need to make sure that your hotel is a known name amongst the travelers, vacationers, as well as localities. You must create an interactive online profile either by creating your own website, using social media platforms or blogging. And that is where Hotel's Online Reputation Management comes in.
It manages your communication with thousands of visitors, and guests, and involve them in talks and chats, attend to their concerns and work swiftly live up to their expectations to attend them in a better way. Scarcely any other industry is as affected by the influence of reputation management as the hospitality sector. However, if you are still looking for more evidence about the expediency of online reputation management services, given below are some latest surveys that can help you understand the effect of online reputation management:
According to a survey conducted by TripAdvisor, 93% of the people who book online hotels, browse through various online hotel reviews before deciding upon which hotel will be best to stay during their travels or vacations.
During the same survey, TripAdvisor also discovered that 53% of the people surveyed prefer not to book a hotel if there are no online reviews about that hotel.
Benefits of hiring an Online Reputation Management service
Online Reputation Management service helps you manage, expand, and strengthen the online reputation of your hotel.
You can keep a track of what online reviewers are expressing about your hotel through an advanced semantic analysis Benchmark against your competitors.
Browsing through various online reviews about your hotel, you can tackle any issues faced by your customers in the past and increase the brand value of your hotel.
Assimilate positive reviews on your website for positive branding.
Appear on the top of the search engines results, [popular online travel platforms, and several other trust-worthy customer review sites.
Upsurge stream of traffic to your hotel website increase the number of hotel bookings through your website and other online booking portals.
---
FREQUENTLY ASKED QUESTIONS AND ANSWERS
Create a bond with callers through Online Reputation Management.
1.  Find out what are the experiences of your guests
Using Online Reputation Management service, you can find out what has been the experience of the guests who have stayed at your hotel in the past. It will help you understand the expectations of your customer and make add or improve your services to meet those expectations in the best possible way.
2. Respond to your guests' inquiries and reviews.
Everyone loves a positive response, but it doesn't mean you can overlook the negative ones. Instead of looking at a criticism of a negative response, use it to bring better changes your services. Use those reviews to connect with your customers and ask them about what they liked and not liked about your hotel. You can also use this platform to answer any of the queries customers have in regard to your hotel.
3.Boosted image and amplified brand value
Satisfied customers are the ultimate reward for a hotel. By responding to your customers' complaints and suggestions, you show them that you value their opinions and are willing to improve your services. It will help you increase your business by creating loyal customers and boost your brand image. There are also high chances that they will refer your hotel to their friends or associates, leading to more hotel bookings, and perhaps more loyal customers.
Services offered by Online Reputation Management:
Online Reputation Management Surveys – Hotels can ask their guests for their feedback and then forward those feedbacks to sales networks in the form of constructive reviews.
Online Reputation Monitoring – Hotel management can easily keep the track of their online reputation by monitoring reviews posted on various reputed online platforms like TripAdvisor, Google+, Booking.com etc. After that, you can respond to those reviews so as to understand customers' point of view and make them understand your point of view.
Q: What is the impact of negative reviews provided by previous hotel guests on TripAdvisor and other sites?
A: Every year, hotel industry loses millions of dollars due to the impact of negative reviews provided by guests. These reviews blemish the hard-earned statuses of the hotel. A recent study showed that 67% of consumers do not make the purchase once they read around one to three bad reviews. Also, a study conducted by a market research firm states that possibility of travelers staying at a 3-star hotel is three times lesser as compared to a 4-star hotel.
Q: What are the different ways a hotel can apply, in order to gain more positive online reviews from its customers?
A: Of course, the greatest defensive tactic against negative reviews online is to make sure they never happen in the first place. An exceptional method is to get positive reviews is Brand Advocates for your hotel. A brand advocate is a person or a customer who talks positively about your product or service brand and then spreads the positive messages about the brand through word-of-mouth marketing to other people. If your guests leave the hotel with a happy and satisfied smile, it is a great thing. You can request the willing guests to recommend you to other people and write positive reviews.
Q: Besides getting the brand advocates to produce positive reviews, what are the other ways hotels can leverage their Advocates?
A: Hotel management can leverage their Advocates to share different kinds of information about hotel through social networking accounts like promotional offers created by a hotel, increase proceeds from restaurants, health spa, and gaming club's; endorse events; tell friends and associates about renewals, and more. Happy guests are a very powerful marketing tool for the hotels.